The Silence Project is an initiative by the Finnish artist Nina Backman that aims to connect the work of freely operating artists with cultural and social entities in order to study, share and experiment with the concept of silence in relation to new urban realities.
The Silence Project was inspired by the traditional Finnish concept of "freedom to roam" or "everyone's right", jokaisenoikeus, which allows free access to forests, waterways and the right to collect natural products, regardless of ownership of land. This is a right that symbolizes the very essence of Nordic culture, namely, the close relationship with nature where silence and space is omnipresent. As an exhibition program, the Silence Project examines how our experience of silence and space has come to shape culture as well as individual identities. In a time of mega-cities the availability of free space, and therefore silence, is diminishing, in turn becoming a luxury. The Silence Project aims to facilitate a forum which serves to preserve and forward the inception of "Silence Space Oases" in the urban environment.
Current and
upcoming events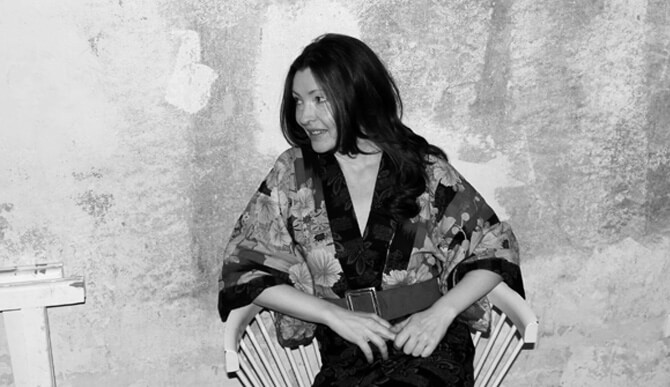 Nina Backman is a Finnish artist, performer, curator and founder of the Silence Project. She was born in Helsinki and originally studied Theatre Design at the Liverpool Institute for the Performing Arts in the UK. She works in the space between, installation, performance and visual art. Her work documents the complicity of human conditions whereby the viewer is invited to reflect on aspects of life concepts, identities and values. Her work has been exhibited at Malmö Museum in Sweden, Gallen – Kallela Museum in Finland, Punkt Ø Galleri F 15 in Norway, West Bund Art Center, Shanghai, ANBC – The Metropolitan Laboratory, Berlin among others. She has collaborated with a wide spectrum of creative disciplines from film, theater, photography to design and collaborated with companies and individuals such as Art Council of UK, Liverpool City Council, The Future Laboratory London among others. Nina Backman is the artist behind the performance piece Aino and the Silence Meal. Silence Meal´s have now taking place in Berlin, Helsinki, Shanghai, Brussels, Reykjavik, Stockholm and Oslo.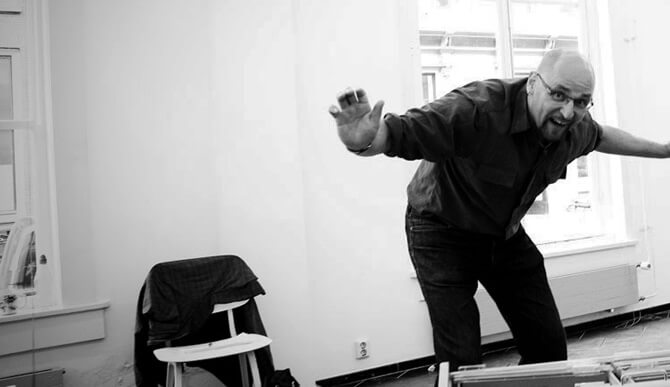 Mika Hannula is a writer, curator, teacher and art critic. Currently, he is a professor for artistic research at the faculty of Fine, Applied and Performing Art at the University of Gothenburg, Sweden. Through the years 2000-2005 he was the director of the Academy of Fine Arts, Helsinki, Finland, also acting then as the chairman of KUNO, Nordic network of Art Academies.
He was the curator for the Estonian Pavilion at Venice Biennial 2007 and curated the show Situated Self with Branko Dimitrijevic in Belgrade and in Helsinki in 2005. He also curated the show on artistic research called Talkin Loud and Saying Something – Four Perspectives into Artistic Research in Gothenburg in 2008. He will, again together with Branko Dimitrijevic, the 53rd. October Salon, opening in September 2012 in Belgrade.
He holds a PhD in Political Science and is the author of numerous articles and several books on contemporary art. Recent books include: Tell It Like It Is – Contemporary Photography and the Lure of the Real, University of Gothenburg (2011) Politics, Identity and Public space, Expothesis (2009), The Politics of Small Gestures, art-ist, Istanbul (2006), It' s All or Nothing – Critical Theory, Contemporary Visual Art and Culture (2003) and Rock the Boat – Localized Ethics, the Situated Self, and Particularism in Contemporary Art(2003, with Tere Vadén). Hannula lives and works in Berlin.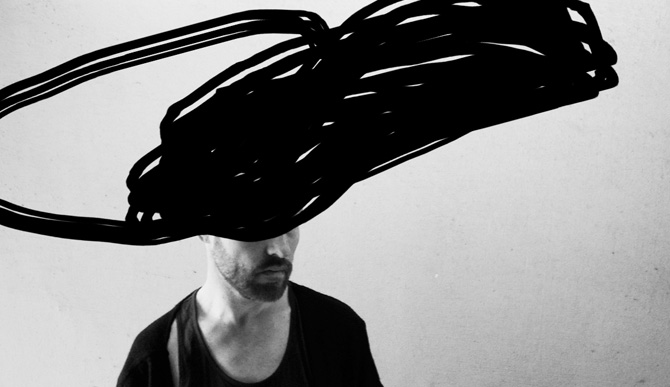 Alexander Egger works interdisciplinarily and in different media as a creative director, art director, concept developer, graphic and product designer. Alexander is behind the Silence Project new logo and web design.
A frequently recurring aspect of his work is the negotiation with boundaries and restrictions and the exploration of opposite views. Coming from a historically burdened italian border region, he is interested in issues such as policies of differentiation and integration, power structures, control and freedom, assessment and reference systems, categories and hierarchies, identity concepts and social issues, context and subtext, strategies of representation and their infiltration, autonomy and authority. His works often depict an transformation process: Intersections are as exciting as shifts, overruns, recoding, (taboo) breaks, concealments, discrepancies and redefinitions. Concepts of enrichment, juxtaposition, amalgamation and inclusion are favoured to the endless need of differentation of the markets. The working process of Alexander Egger is based on a conceptual viewpoint. A critical evaluation, a discursive examination of the matter and an experimental approach through an open design process can be found in many of his works. He lives and works in Berlin, and sometimes also elsewhere.